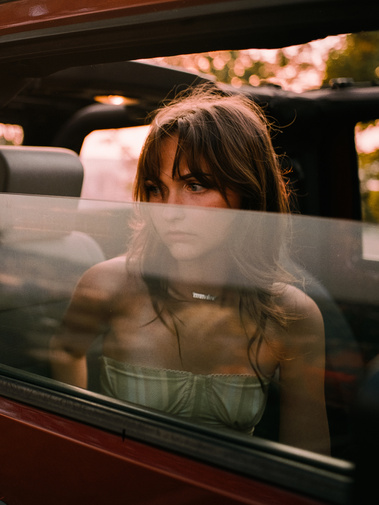 Bio:

b. 1998 Dayton, OH.

Emmaline Carter is an artist and photographer currently located in Cincinnati, Ohio. Carter received her B.F.A. in Fine Arts with a focus in Photography from the University of Cincinnati within the school of Design, Architecture, Art and Planning. Through photo, video and sound, she explores the effects of sexual and domestic trauma, and the traces that they leave by using different methods of self-portraiture to express her own experiences with the residual nature of trauma and the possibility of healing in its wake.
​
Carter has had work featured in F-Stop Magazine, Rental Magazine, and was named as one of the 2022 Lenscratch Student Prize: 25 to Watch award.

​
Outside of her studio practice, Carter is a singer-songwriter and music producer. You can listen to her music on Spotify, Apple Music, and other streaming platforms.